med games
easing the patient journey with play, increasing facility throughput
VR headsets are not always required, and all games are participatory. Clinicians (and caregivers) are able to guide, view, and personalize the experience for the patient.​
MRI stillness game
train to minimize movement
Pre-MRI VR headset game trains and rewards stillness so that scans and radiation treatments can be as short and accurate as possible. (VR only)
MRI easy
explore to reduce exam anxiety
Pre-MRI acclimation in an Xbox environment to decrease anxiety and the need for sedation. IRB study ongoing. (VR & PC)
radiation easy
explore to reduce treatment anxiety
Pre-Radiation Treatment acclimation. IRB study is ongoing. The 'Proof of concept' study reduced the mean age of sedation from 10  to 3. (VR & PC)
EEG hero

play a clinical scavenger hunt
Pre-EEG acclimation and scavenger hunt game. The initial pilot enabled clinicians to avoid papoosing on all patients. (PC only)
get up & go!

get patients moving
An Alternate Reality (AR) adventure game designed to motivate patients to get moving!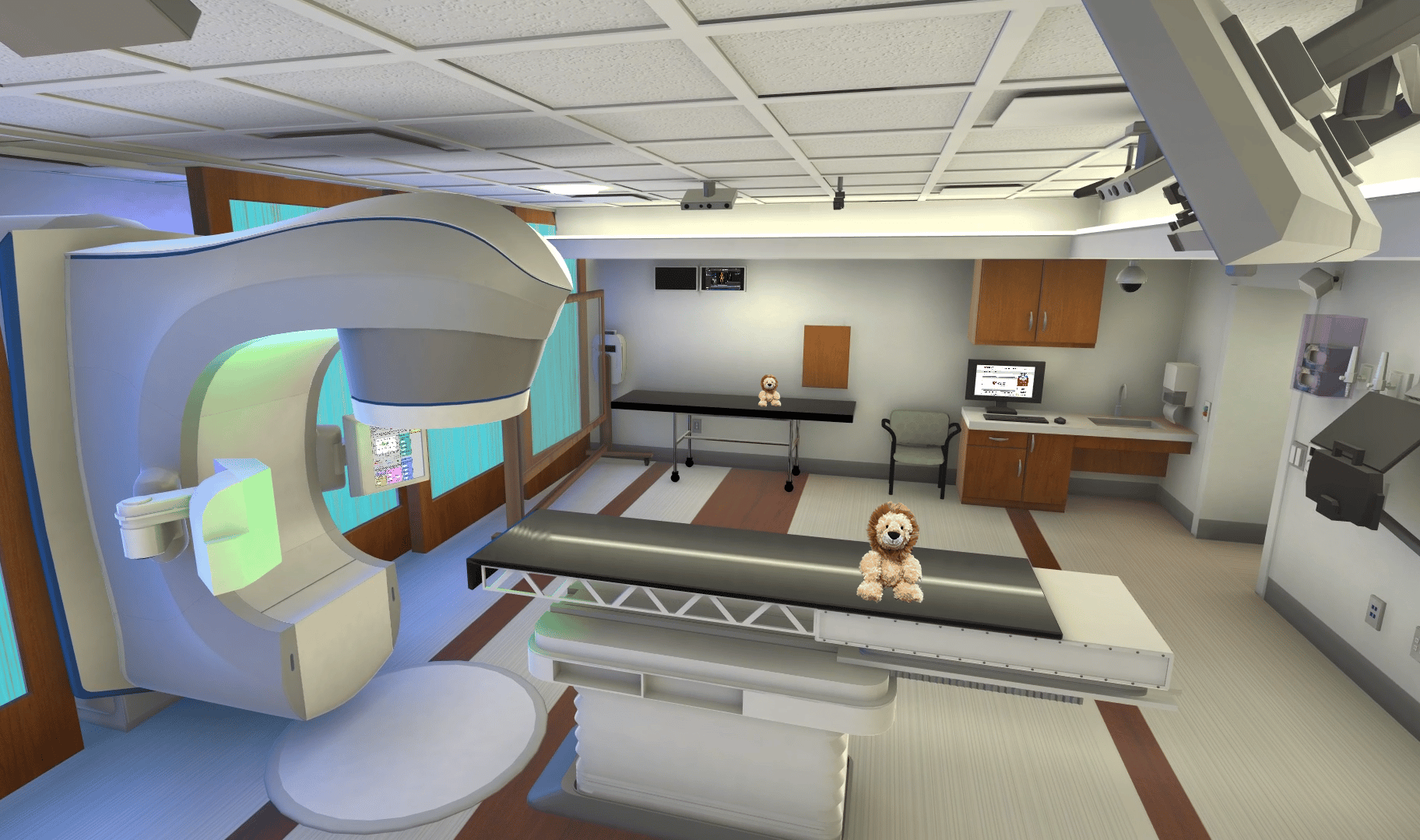 Blue Sky
In partnership with our clients, we begin every project with a Blue Sky creative brainstorm to refine the solution to the clinical problem.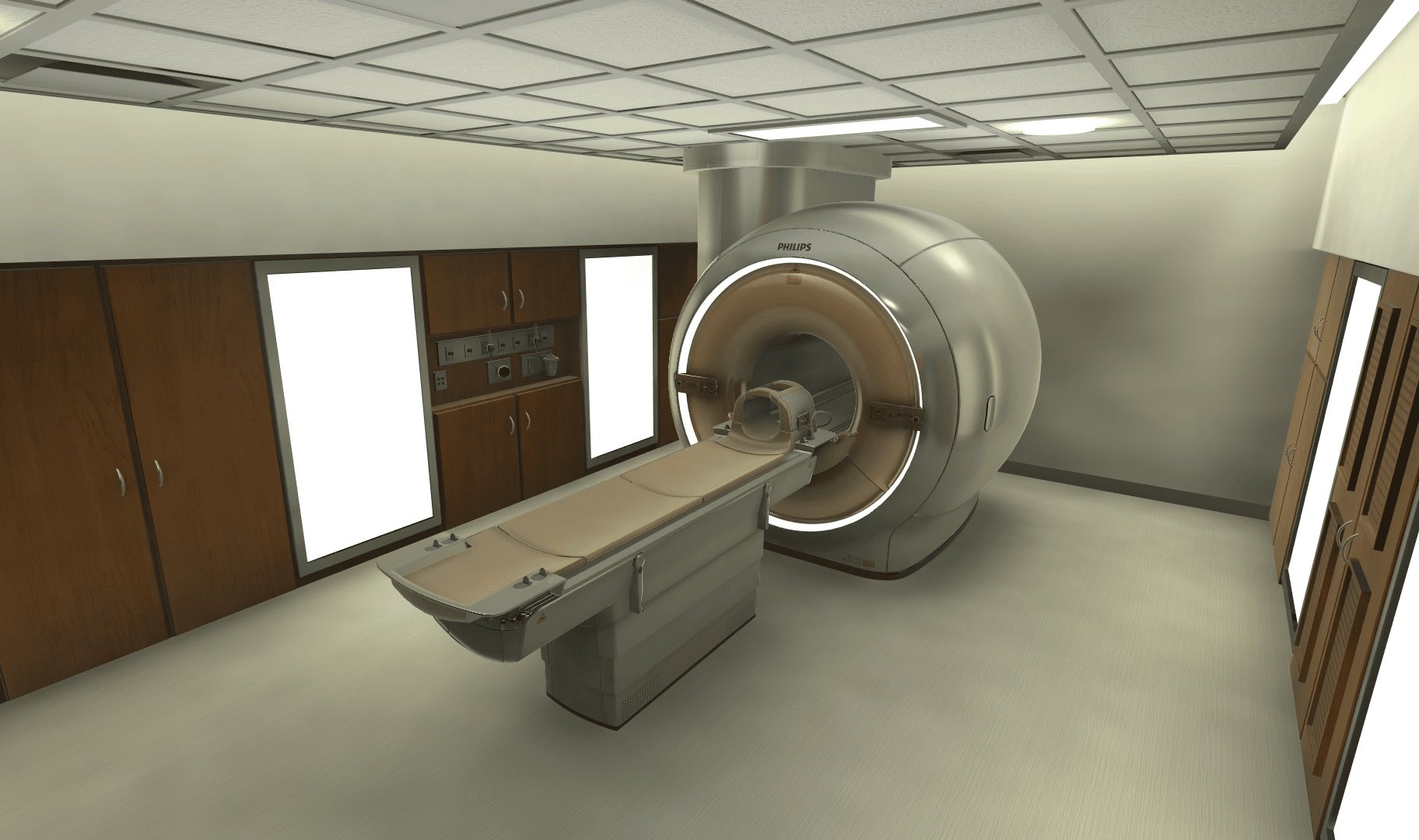 Rapid Prototyping
Following the process we learned at Disney Imagineering, we create rapid prototypes to prove the concept before beginning production.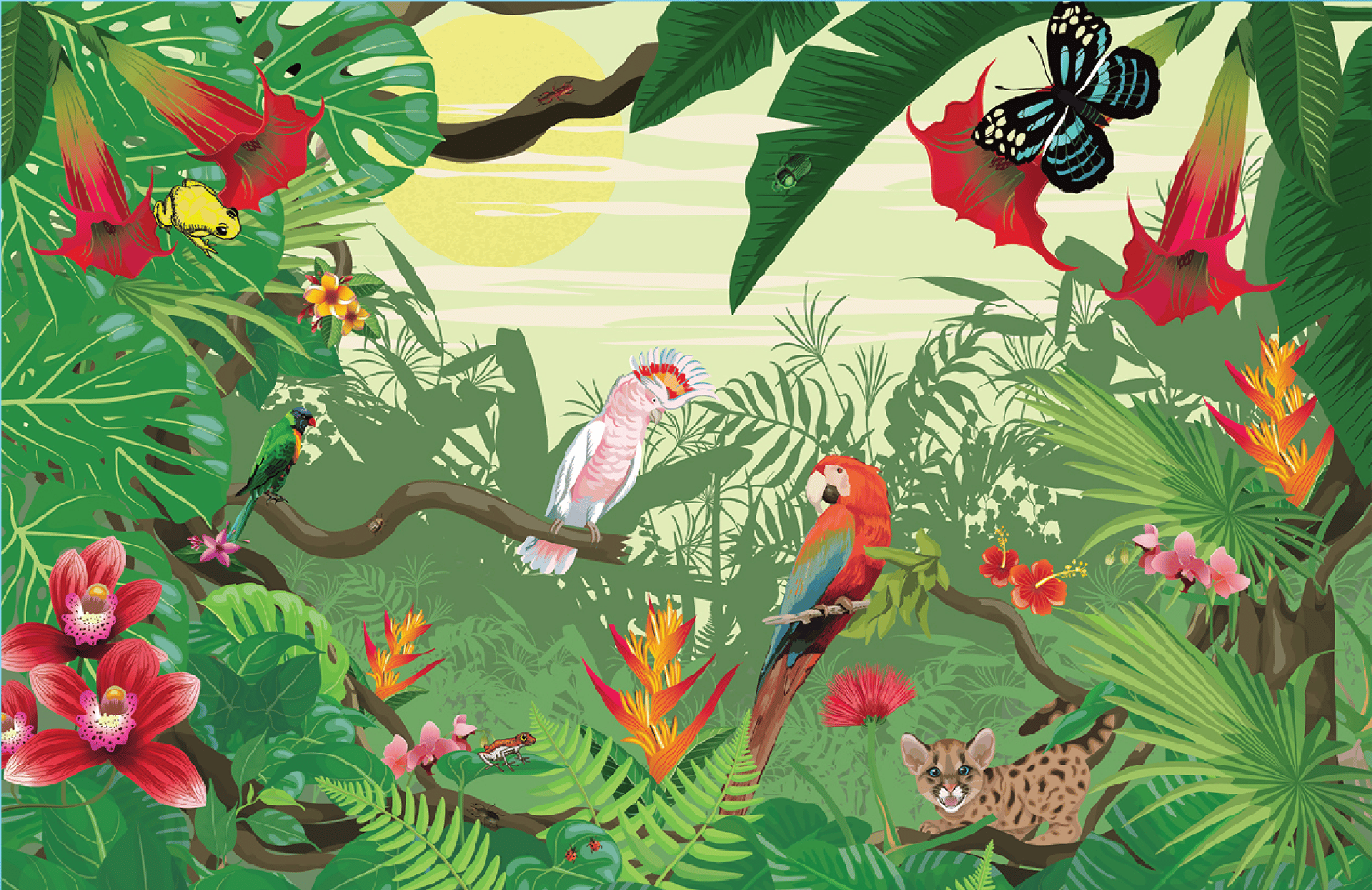 Clinician Guided / Caregiver Viewed
Our Experiential Education programs are graduated, able to be viewed on a laptop and/or a VR headset. The Clinical Team guides the experience in real-time, and the Parent or Caregiver can observe too (reducing their anxiety as well).