resource center
from diagnosis to wellbeing
Our Resource Center provides an immediate safe, private patient & family
Support Community
, as well as
Learn Guides
to help you navigate the journey.
Give the gift of a learn guide
Pediatric Cancer Survivorship

: Life After Cancer Treatment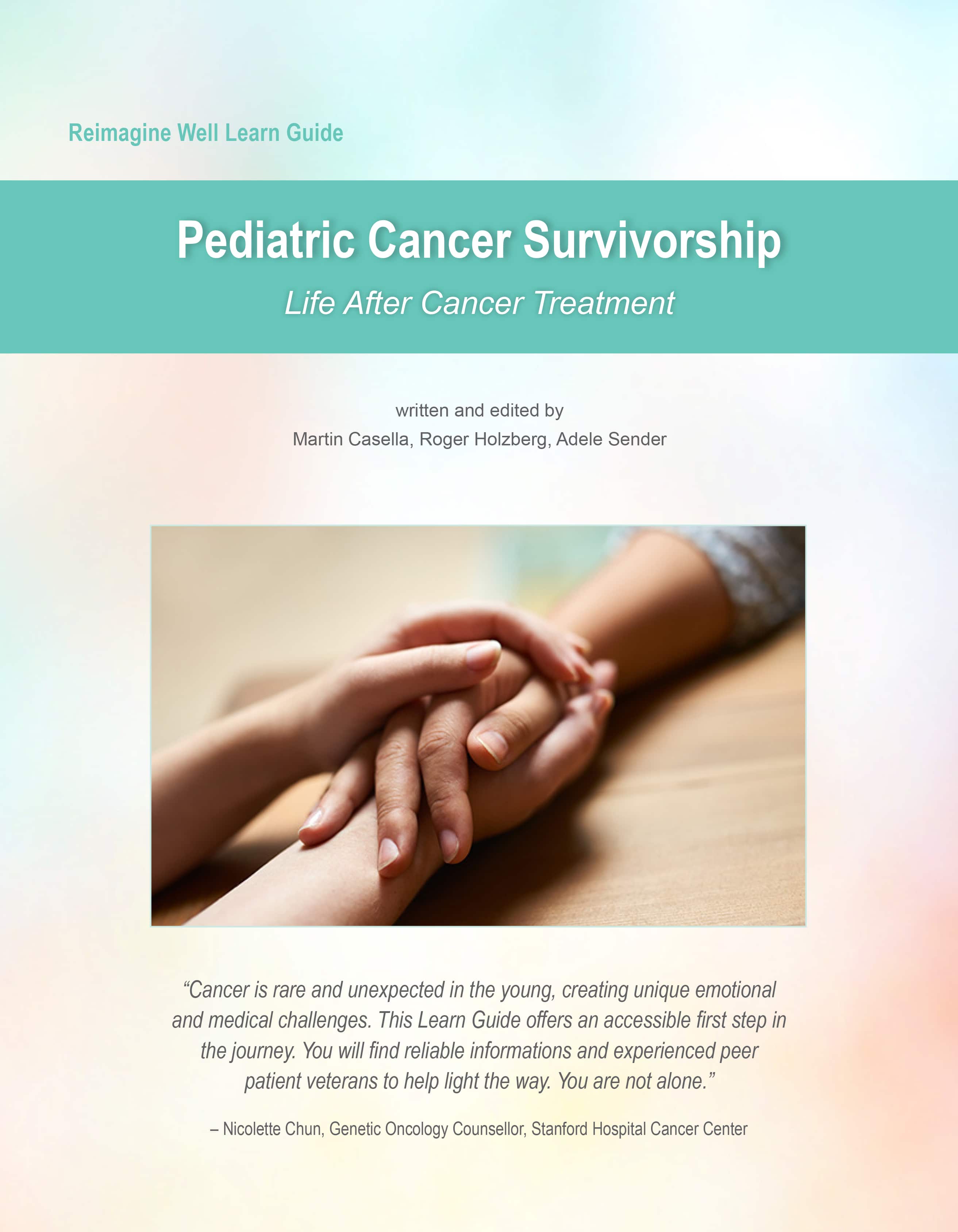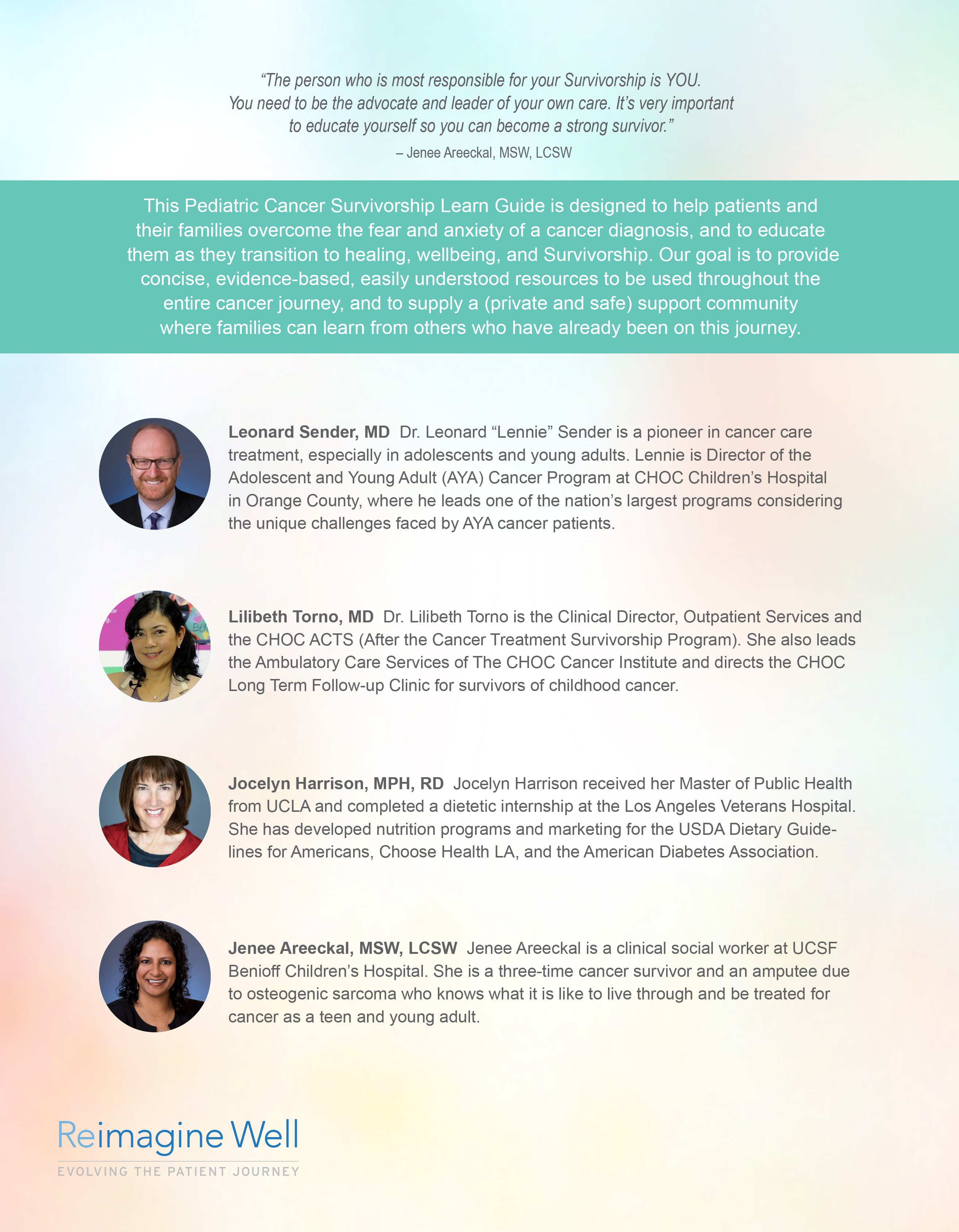 Adolescent and Young Adult (AYA) Cancer

: From Diagnosis to Wellbeing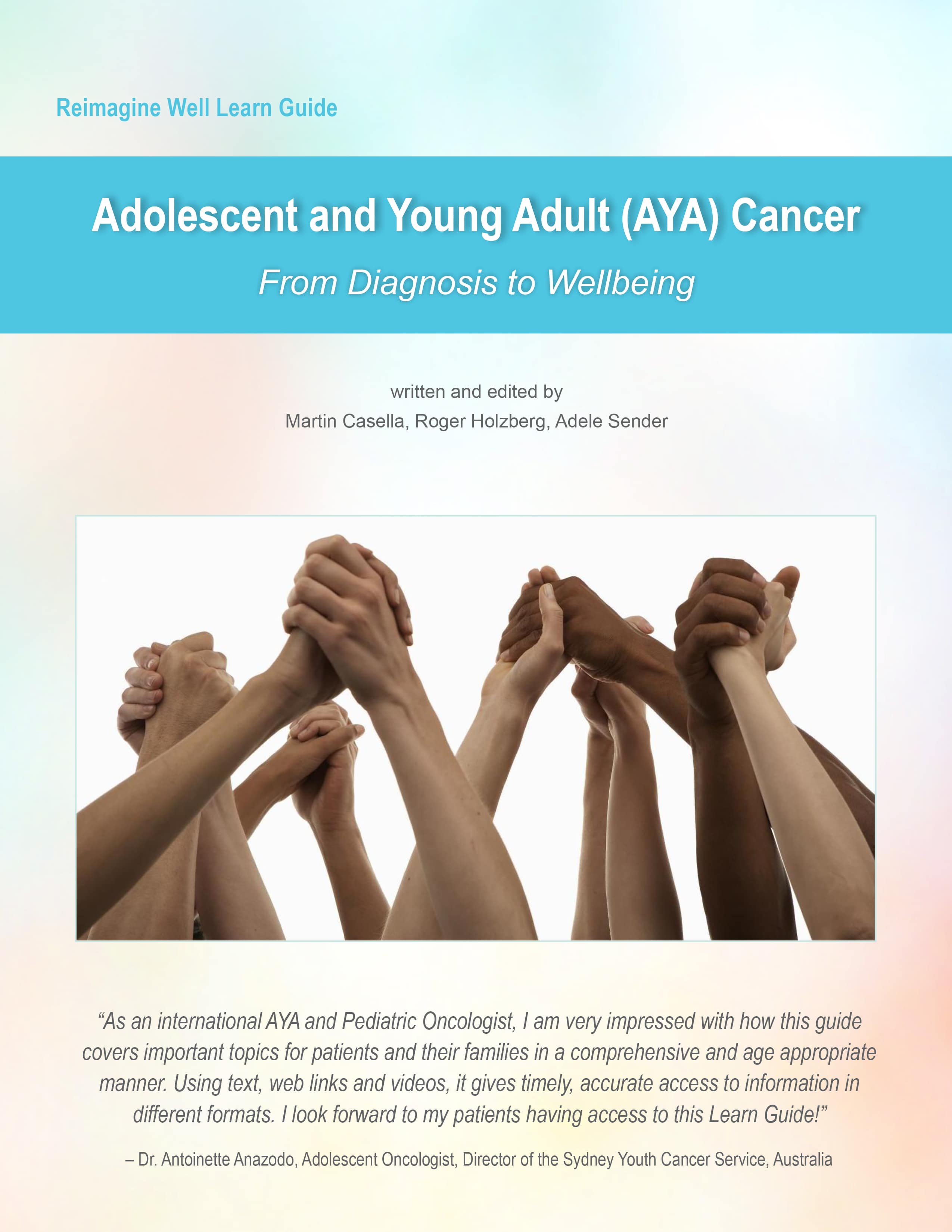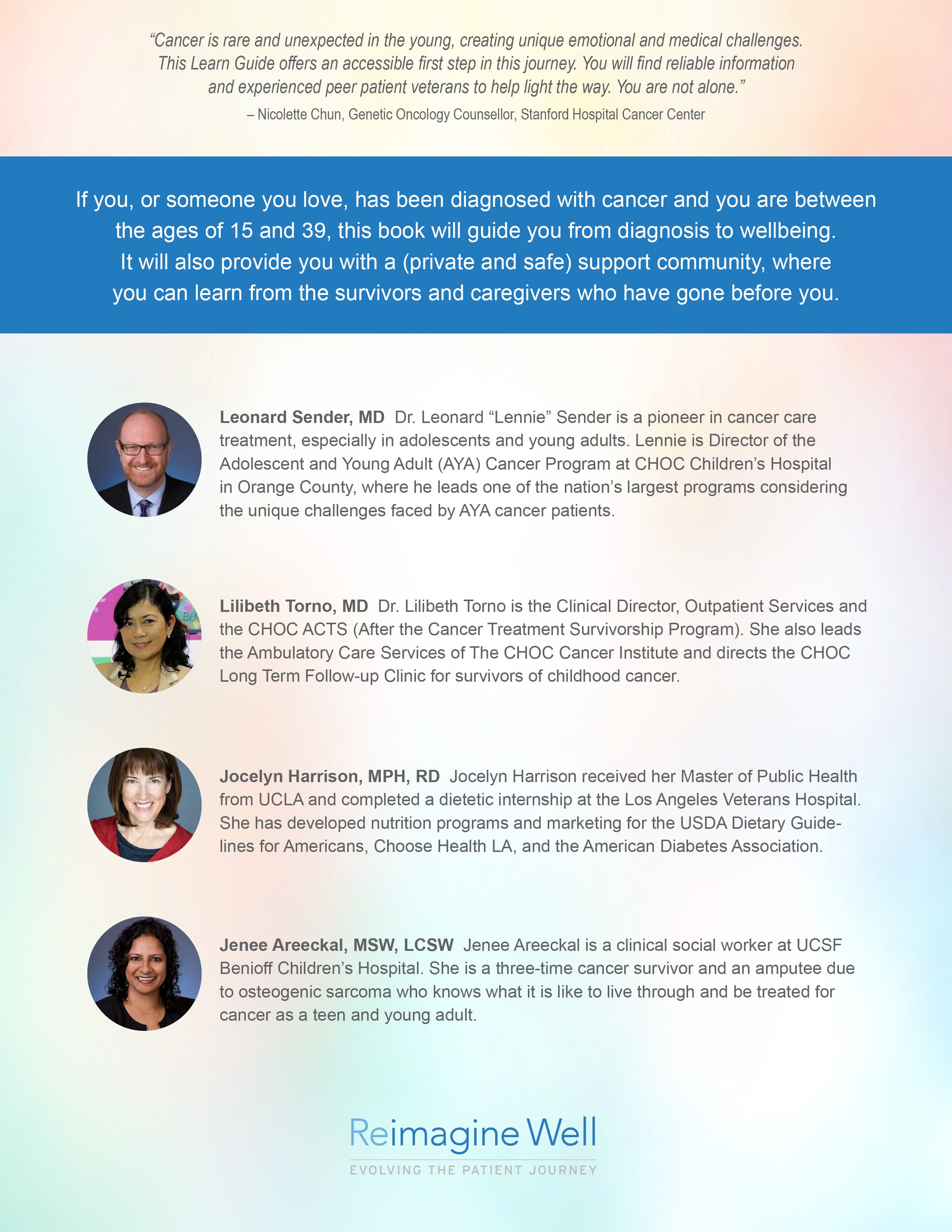 Oncofertility

: Cancer and Your Fertility Preservation Options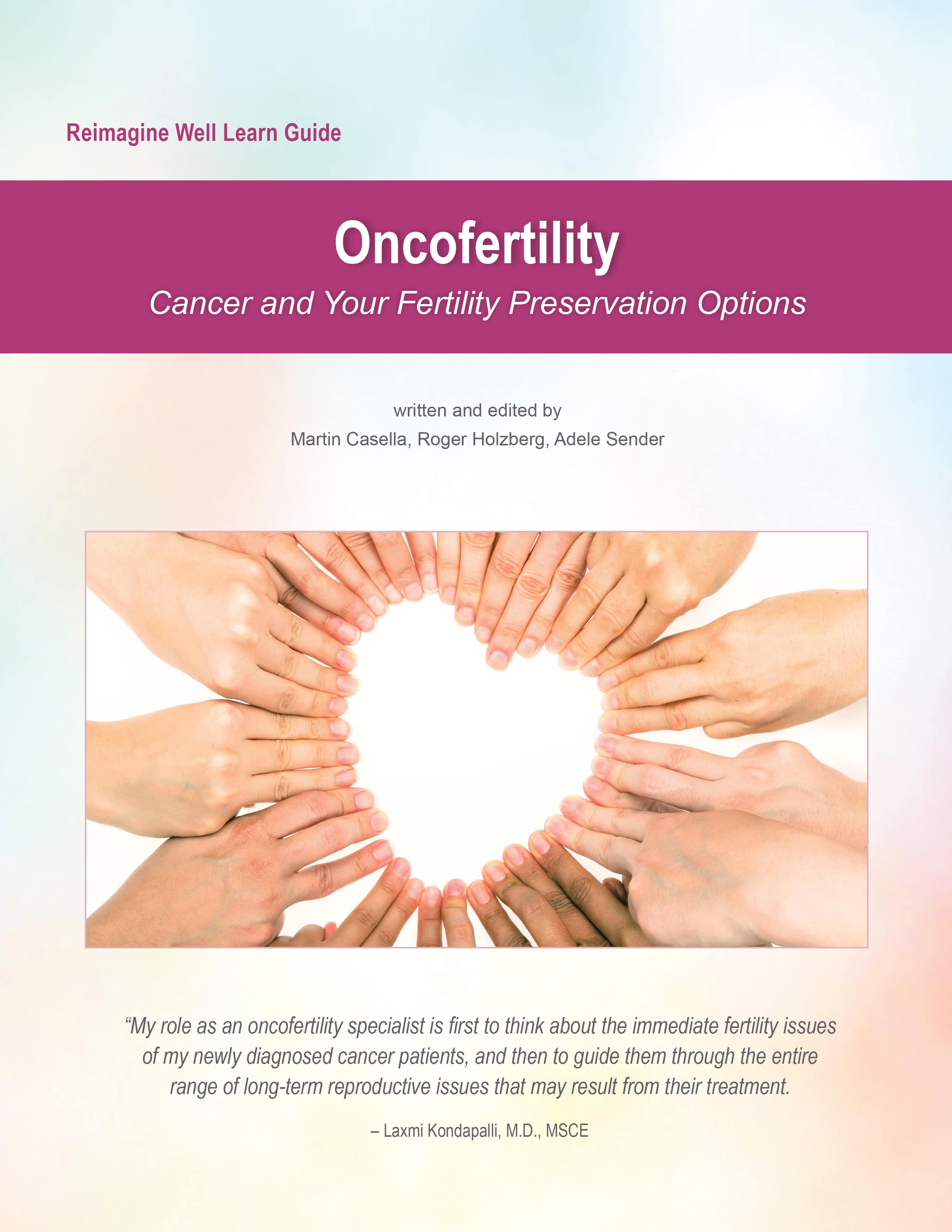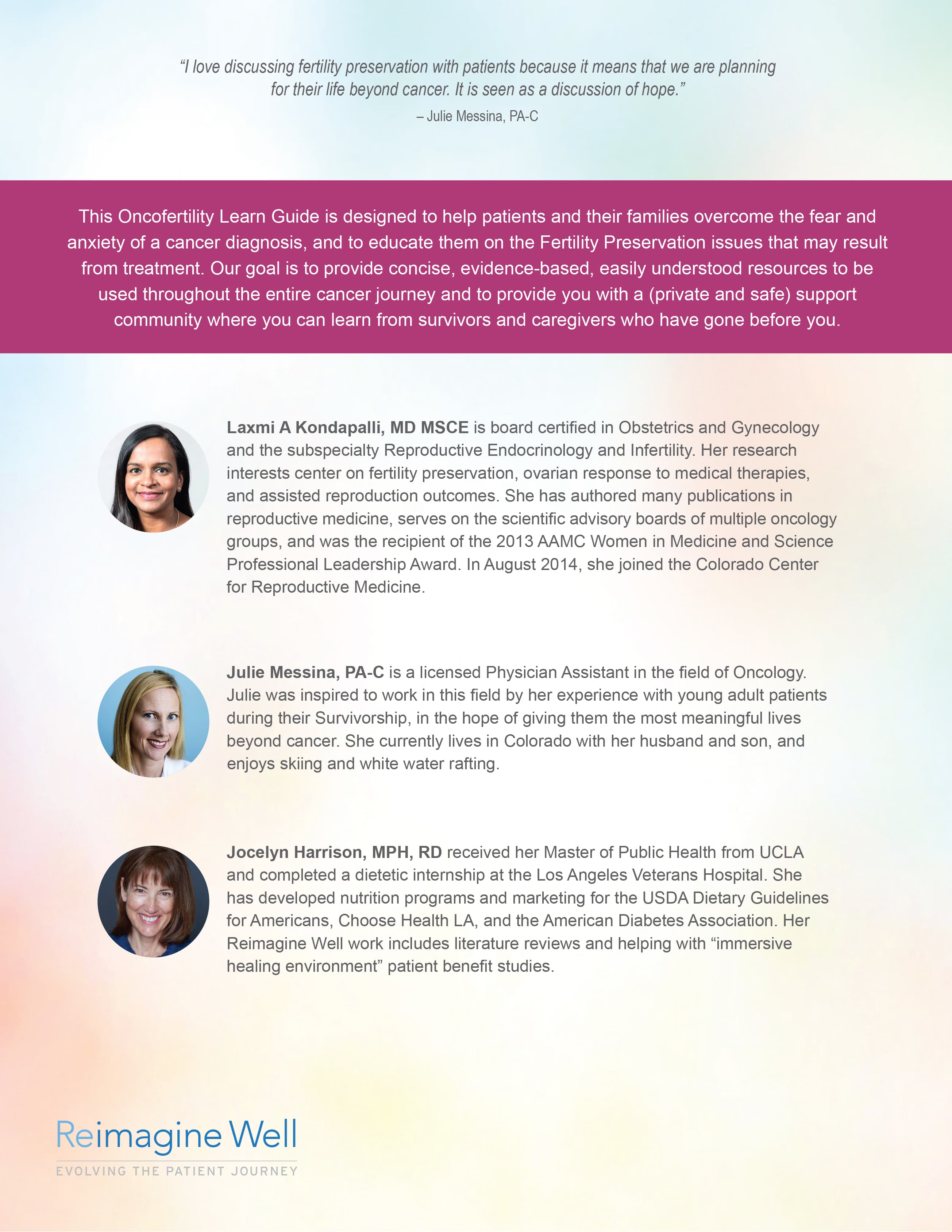 Palliative Care:

  A holistic approach to life-limiting disease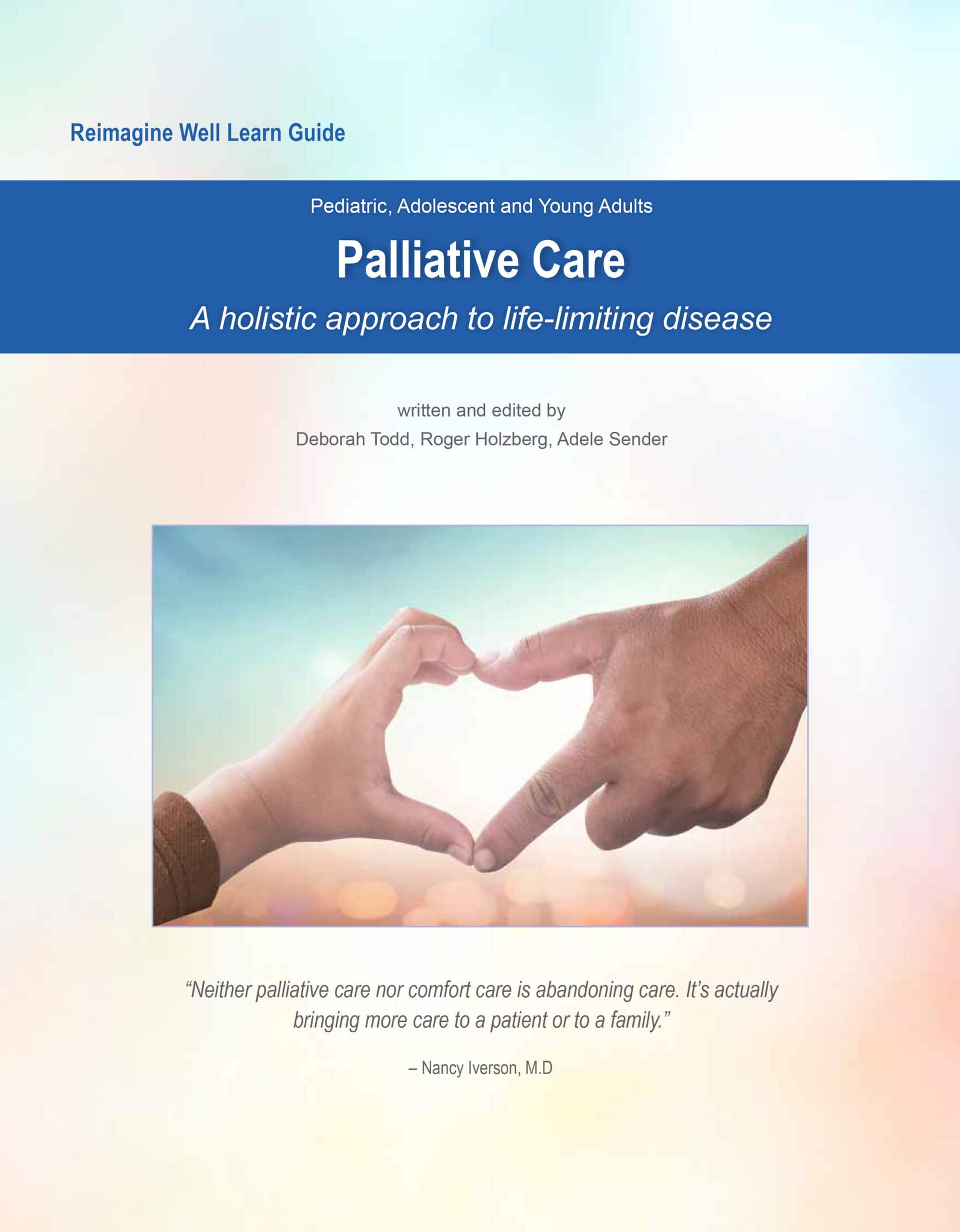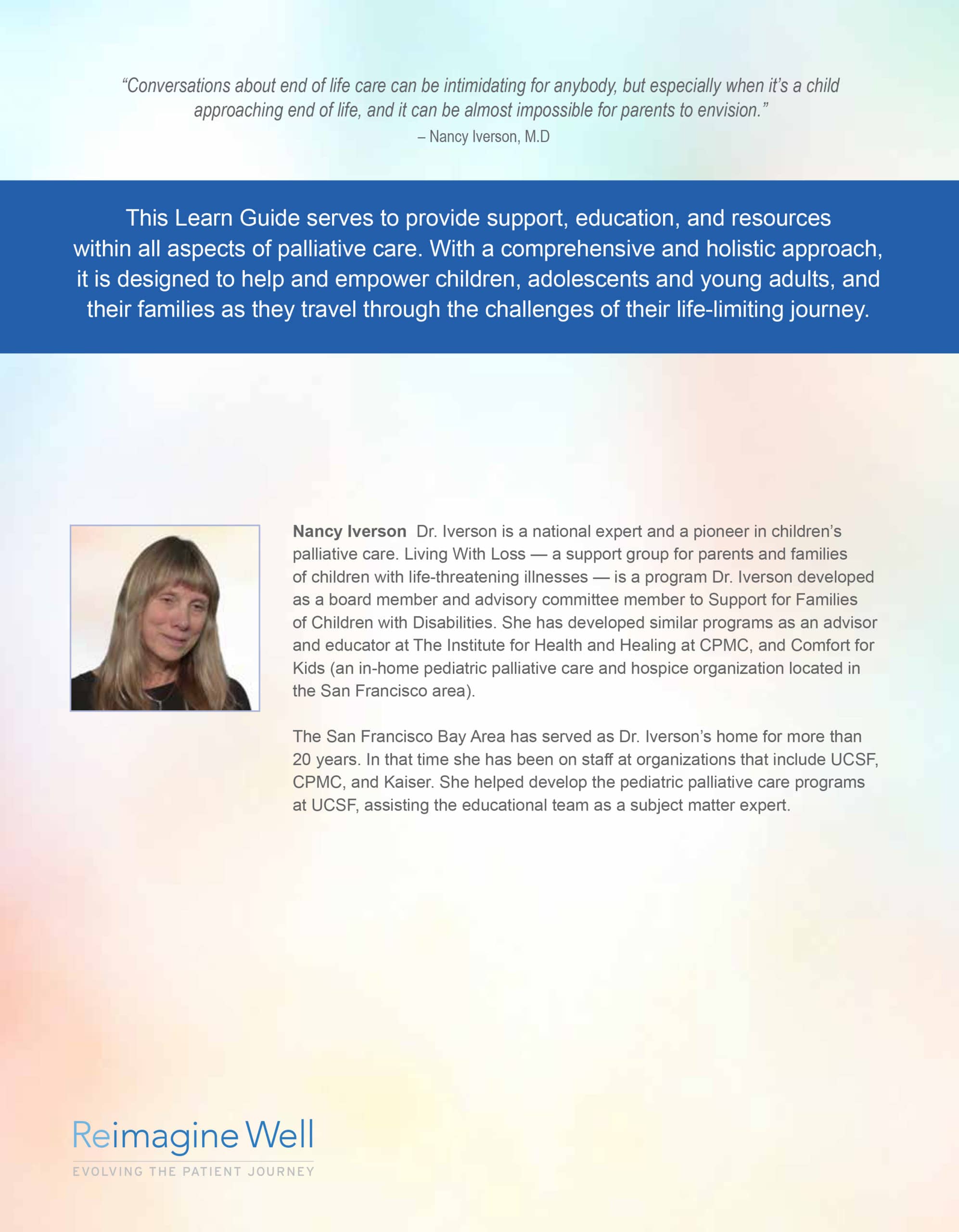 patient support community
Reimagine Well's private patient and caregiver support community is a place for patients, families, and healthcare providers to:
gain knowledge
build their support community in a safe and private place
set achievable health goals in each phase of the patient journey
share best-practices for others following in their footsteps
print their guide as a chronicle of the journey from diagnosis to wellbeing
Through all of our partners are provided with their own support  communities, our Reimagine Well "patient" community is available as a free resource for anyone dealing with a life threatening diagnosis – available here.
what clinicians are saying
"Cancer is rare and unexpected in the young, creating unique emotional and medical challenges. These
Learn Guides
offer accessible first steps in the journey. Inside you will find reliable information and experienced peer patient veterans to help light the way. You are not alone." –  
Nicolette Chun, MS, LCGC
, Stanford Hospital Cancer Center
"This
Oncofertility Learn Guide
will help you understand the immediate fertility issues of a newly diagnosed cancer patient, then guide you through the range of long-term reproductive issues that may result from treatment." –
Laxmi A. Kondapalli, MD MSCE
, Colorado Center for Reproductive Medicine,  Fellow of the American Congress of Obstetricians and Gynecologists.
"As an international AYA and pediatric oncologist, this guide covers important topics for patients and families in a comprehensive, age appropriate manner. Using text, web links and videos, it gives timely, accurate access to critical information. I look forward to my patients having access to this
AYA Learn Guide
!" – 
Antoinette Anazodo, MD, Adolescent Oncologist, Youth Cancer Service Director, Sydney AU
Leonard Sender, MD,
Medical Director, CHOC Children's Hospital says, "These
Learn Guides
are a must-have for any newly diagnosed pediatric or AYA patient and family. They provide step-by-step guidance from diagnosis, through treatment, and on to healing and wellbeing. Also provided is a safe, private and evidence-based support platform so you can learn from thousands of survivors and families who have gone before you."