the problem
Treatment often leaves patients anxious, lonely and depressed, negatively impacting outcomes.

our solution
To develop empowering programs that immerse patients in unique experiences, leveraging content, technology, education and imagination to improve their journey from diagnosis to wellbeing.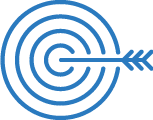 the mission
To evolve patient treatment and healing by utilizing emerging technologies to create programs and services that better health and wellness outcomes worldwide.
Reimagine Well has been innovating the pediatric, AYA (adolescent young adult) and adult cancer care experience and education for patients, caregivers and providers since 2009.
Dr. Leonard Sender | CMO & Co-Founder
Medical Director of the Adolescent and Young Adult Cancer Program in the Hyundai Cancer Institute at Children's Hospital of Orange County and UC Irvine's Chao Family Comprehensive Cancer Center, Lennie is board certified in both Pediatrics and Pediatric Hematology/Oncology with professional interests strongly centered on diagnosis, treatment, and epidemiology.
Roger Holzberg | CD & Co-founder
Founder of My Bridge 4 Life, a former award winning Disney Imagineer, the first (consulting) Creative Director of the National Cancer Institute (NCI), Roger is a 10+ year cancer survivor, and is passionately dedicated to improving the health journey for patients and providers worldwide.
In the water, even virtually, I find the serenity and courage to focus on the positive side of healing. I forget about my life's struggles and suddenly water becomes my life, my strength, and my healing place.
AYA Patient
As a mom, it is so great to see other moms not have to force their kids to come in for treatment. Moms tell me their children enjoy their time here and want to come back!
Nurse Manager, Outpatient Clinic
I was skeptical at first. But now I've seen it reduce side effects like nausea, diarrhea, anxiety, abdominal pain, in almost all of our patients.
Registered Nurse
I just got to use our new Infusionarium the other day and it's a game changer. I'm really excited about it for our patients, but I am just as excited for our Docs!
Hematologist / Oncologist