learn guides
providing a roadmap from diagnosis to wellbeing
Learn Guides are designed to provide education – 24/7 – across the entire patient journey
Our team can help consolidate your educational material into a single dynamic resource.  From diagnosis, to treatment, then on to healing and wellbeing.  Learn Guides are rich media experiences with video, photos, resource links and much more.  They can be downloaded as Ebooks on patient phones, tablets and computers, able to be used when and where they are needed.
Our partners are also welcome to utilize our existing portfolio of Learn Guides that are hosted by world renowned clinicians, scientists and medical experts; many are in Spanish as well as English.
Enhanced learning has been shown to reduce hospital readmission and recurrence (in certain diseases).
Featuring:
Introduction to the medical specialist
An overview of your illness, and what to expect during diagnosis, treatment, healing and wellbeing
Medical terms explained in easy to understand language
Critical questions to ask physicians, health goals to consider in each phase of the patient journey
"What you need to know" information compiled from the National Institutes of Health
Links to support networks, evidence based research and references; insights from survivors and caregivers
________________________________________________________________________________________________________________________________________________________
Available now:
Adolescent and Young Adult (AYA) Cancer Learn Guide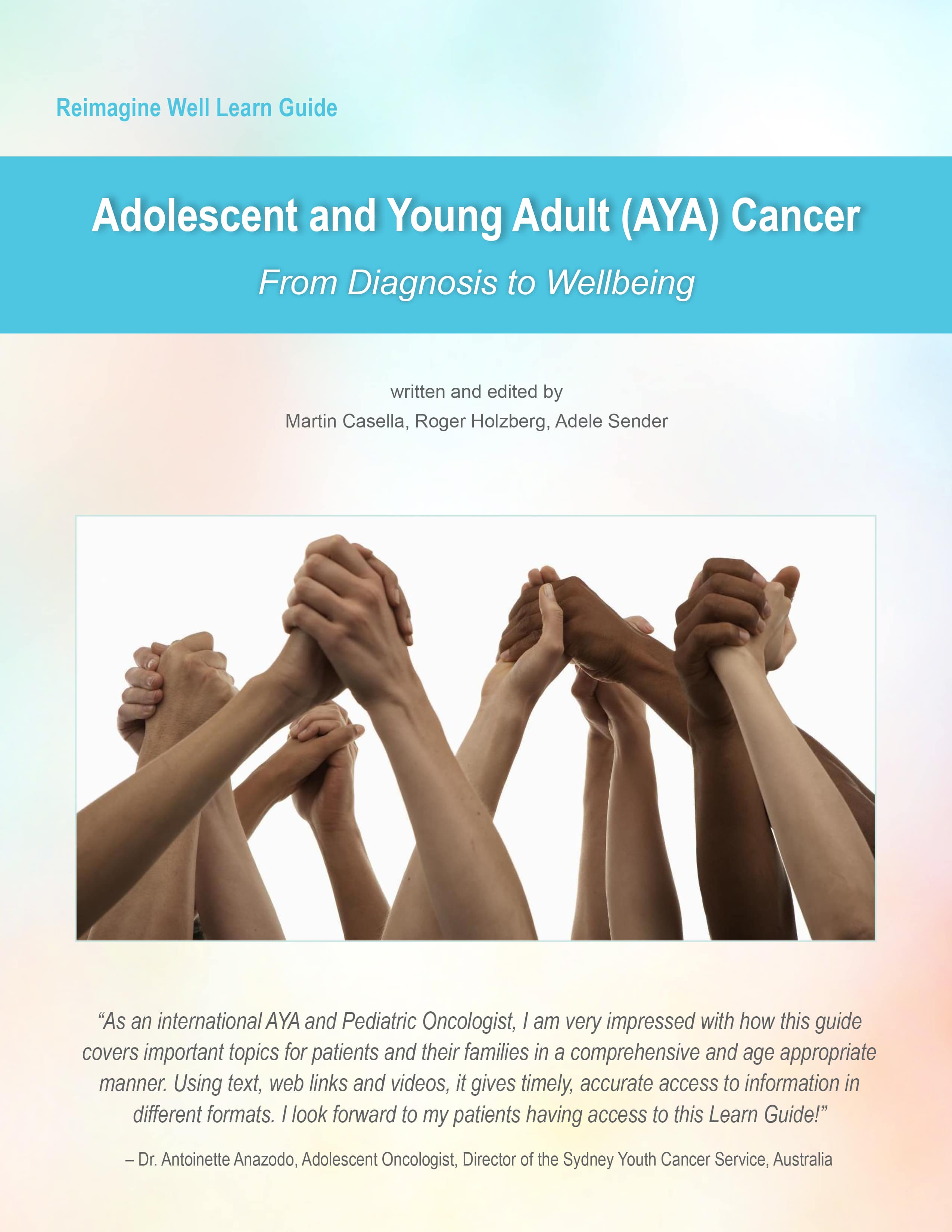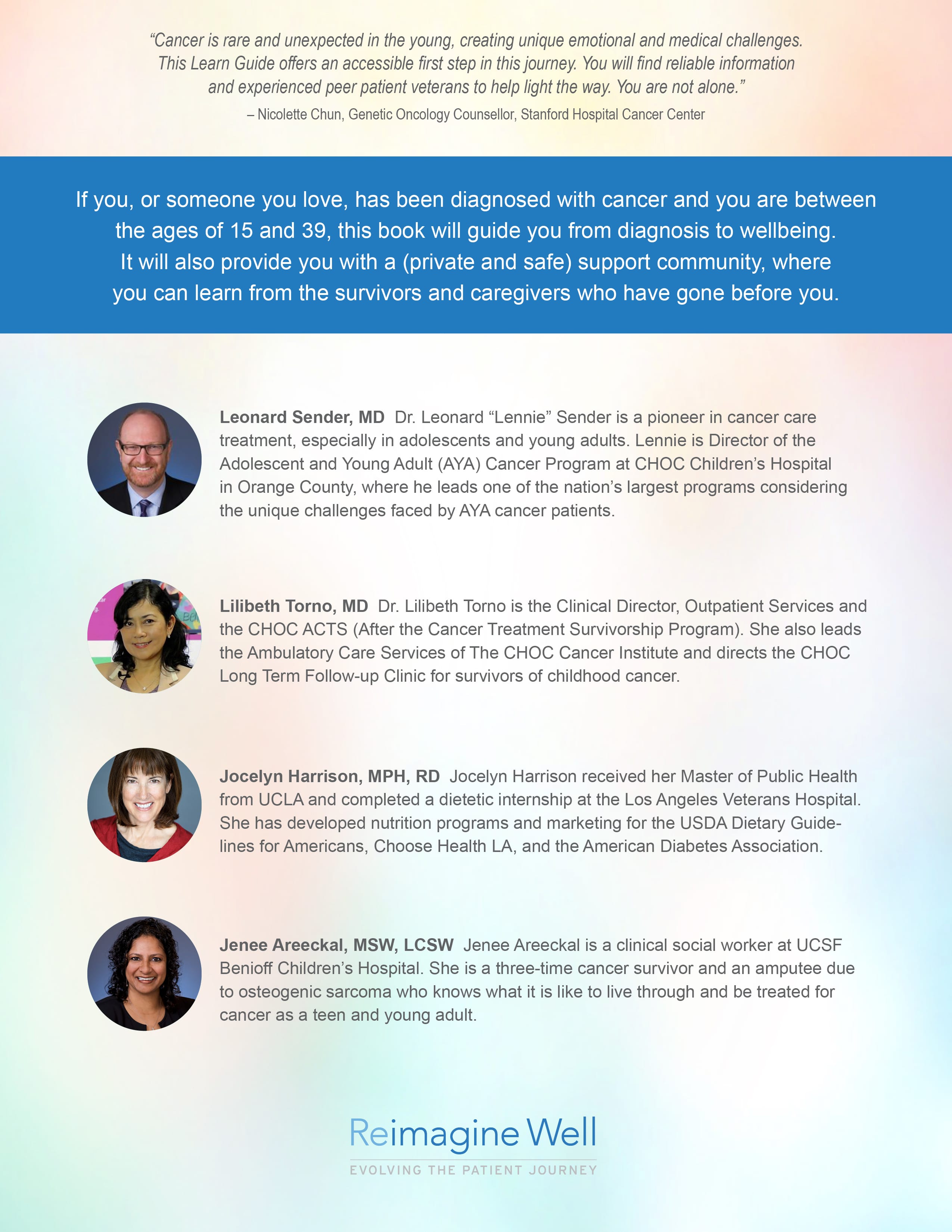 "As an international AYA and pediatric oncologist, this guide covers important topics for patients and families in a comprehensive, age appropriate manner. Using text, web links and videos, it gives timely, accurate access to critical information. I look forward to my patients having access to this Learn Guide!" – Dr. Antoinette Anazodo, Adolescent Oncologist, Youth Cancer Service Director, Sydney AU
Dr. Leonard Sender says, "This Learn Guide is a must-have for any newly diagnosed AYA patient and family. It provides step-by-step guidance from diagnosis, through treatment, and on to healing and wellbeing. It also provides a safe and evidence-based support platform so you can learn from thousands of survivors and families who have gone before you."
"Cancer is rare and unexpected in the young, creating unique emotional and medical challenges. This Learn Guide offers an accessible first step in the journey. You'll find reliable information and experienced peer patient veterans to help light the way. You are not alone." –  Nicolette Chun, MS, LCGC, Stanford Hospital Cancer Center
learn about immersive healing experiences!